Will my Billion router work as a replacement router for BT Home Hub 2.0/3.0 that is installed with BT Infinity fibre network?
Posted by Billion UK FAE 07 on 06 March 2011 09:00 AM
Yes, the Billion router can replace the BT Home Hub 2.0/3.0.

You will have to configure
via the Billion device's web GUI WAN section.
In the WAN Interface set Main Port to EWAN, then click on the left hand side column Wan Profile to select PPPOE and enter your BT username and password in the sections provided to establish a connection.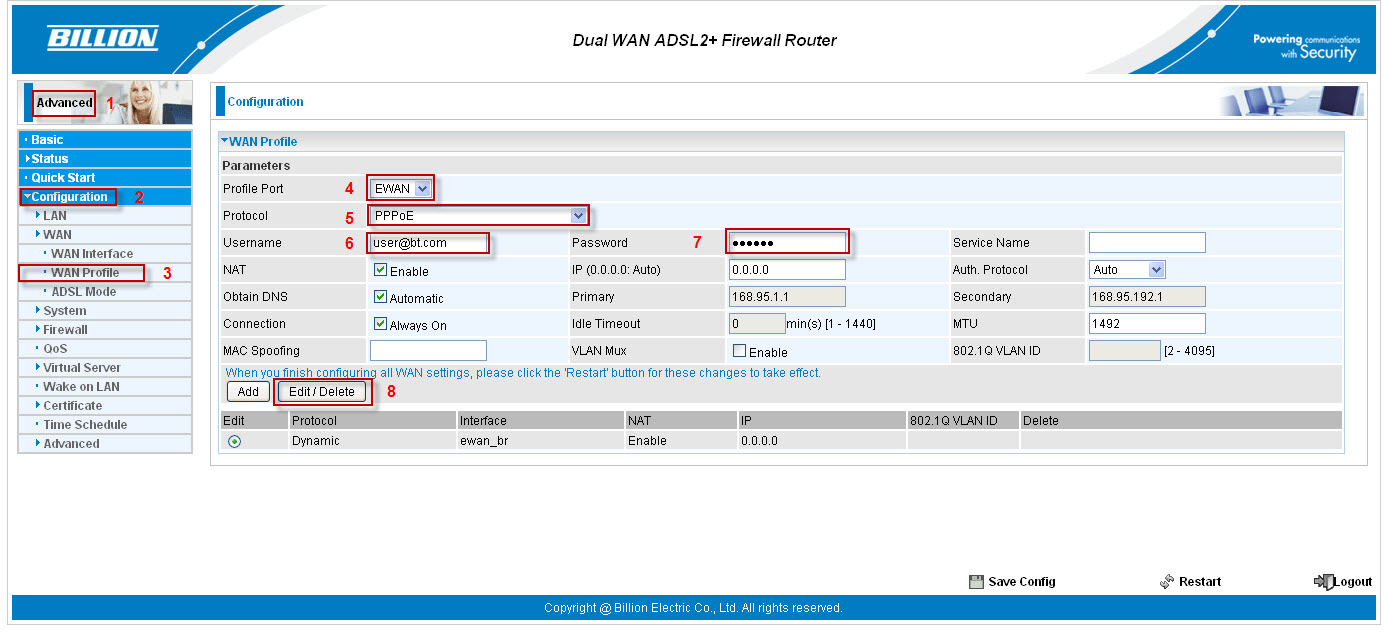 Then you must save settings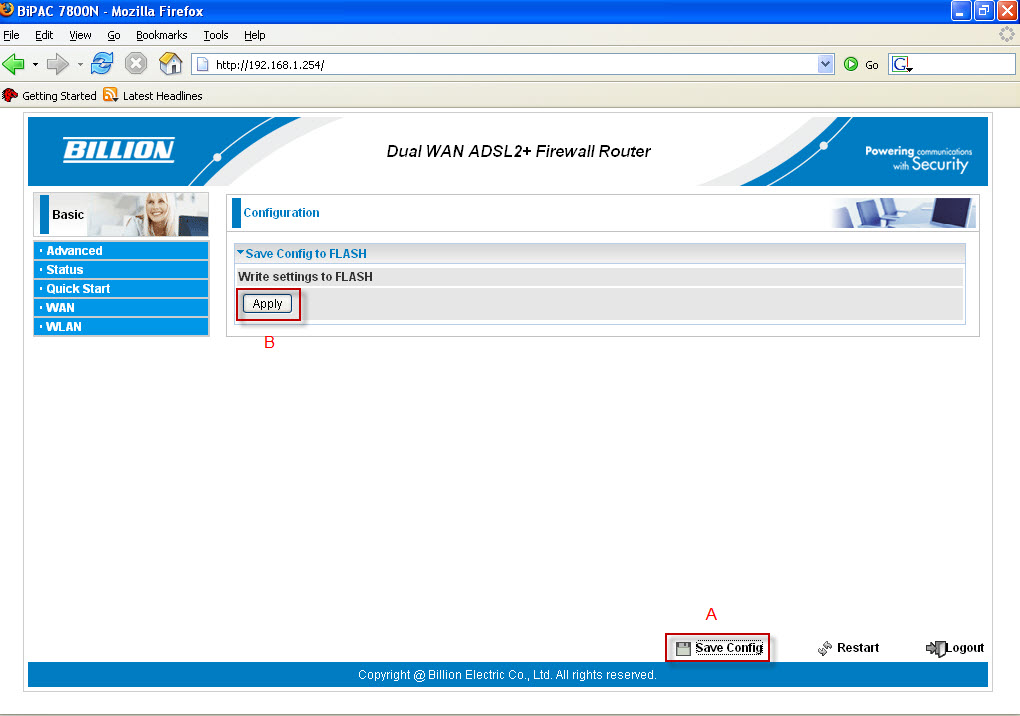 Then restart the router from the web GUI.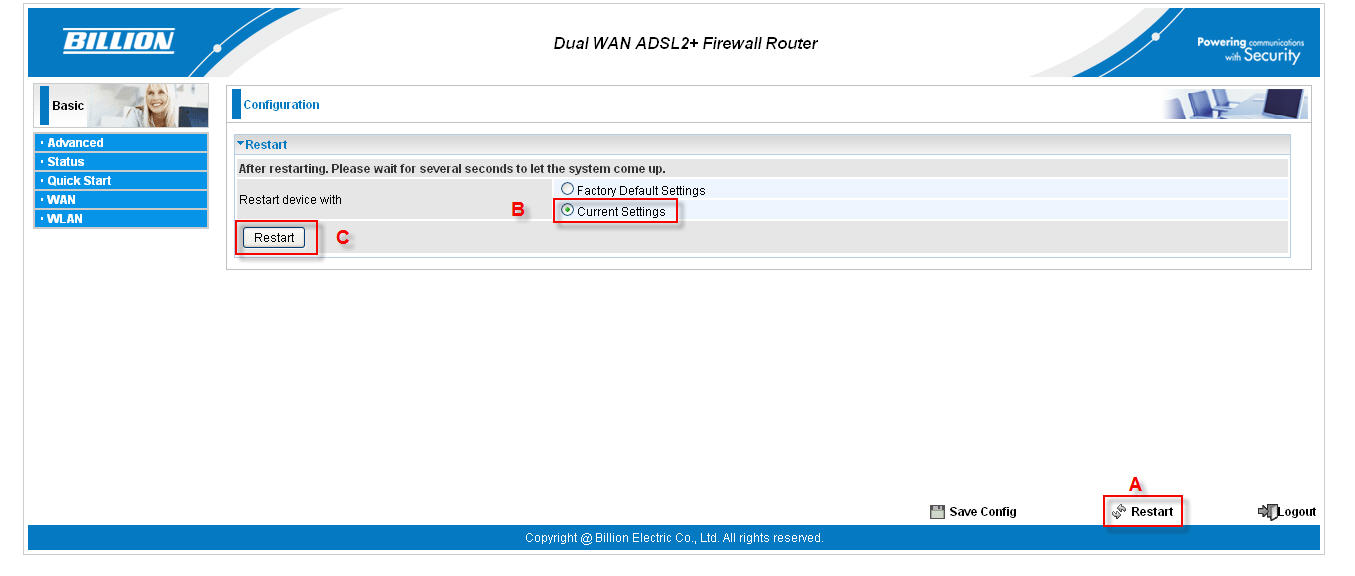 ---