Firmware Upgrade Instructions for 7 Series
Posted by Billion UK FAE 07 on 28 January 2011 11:56 AM
Firmware Upgrade



Login to the router's  web GUI http://192.168.1.254 (default), then follow the steps below.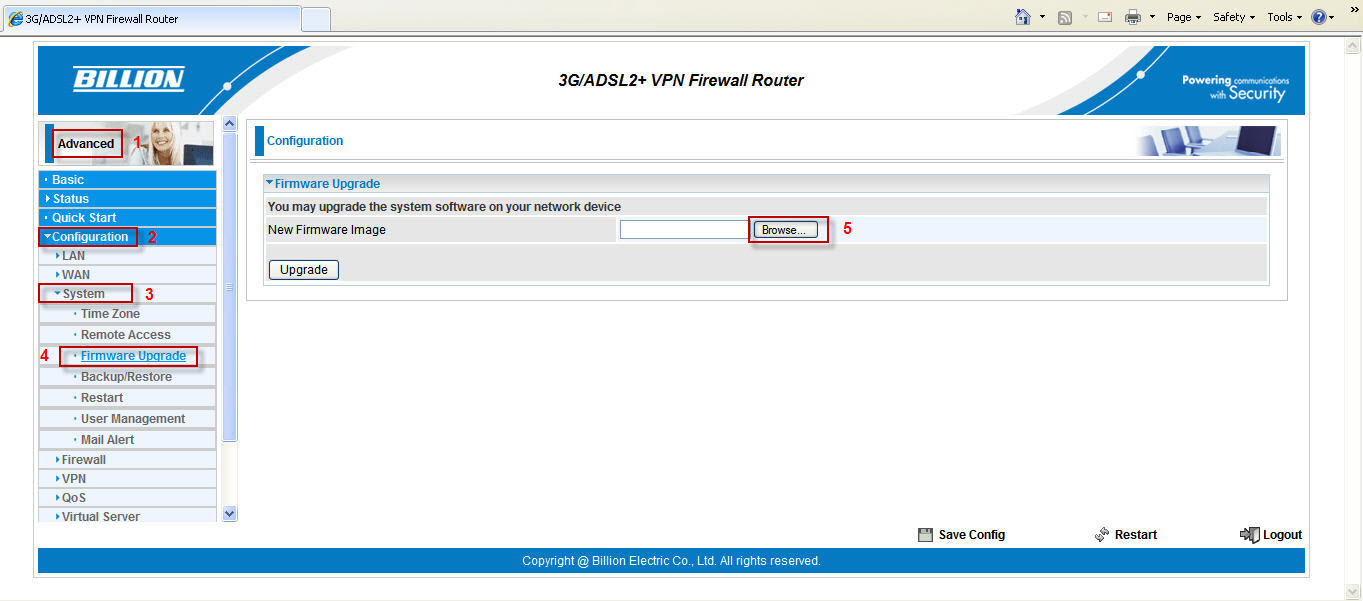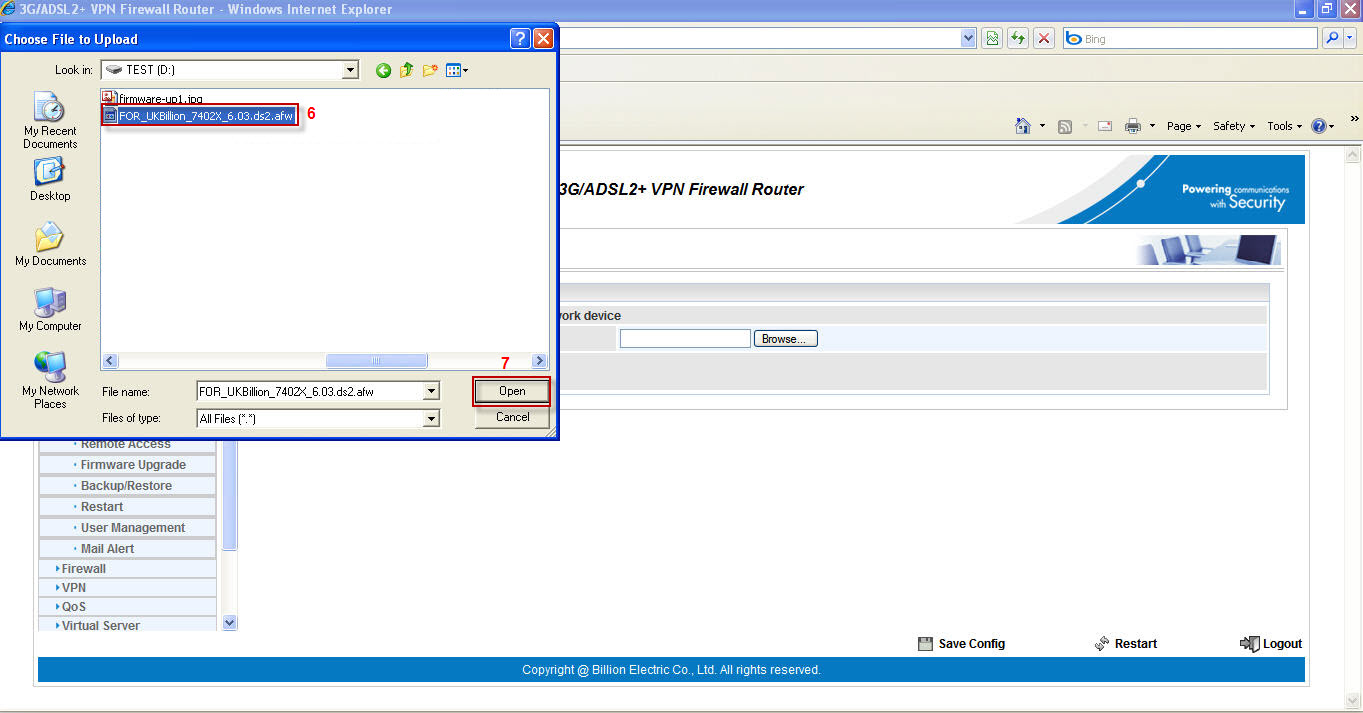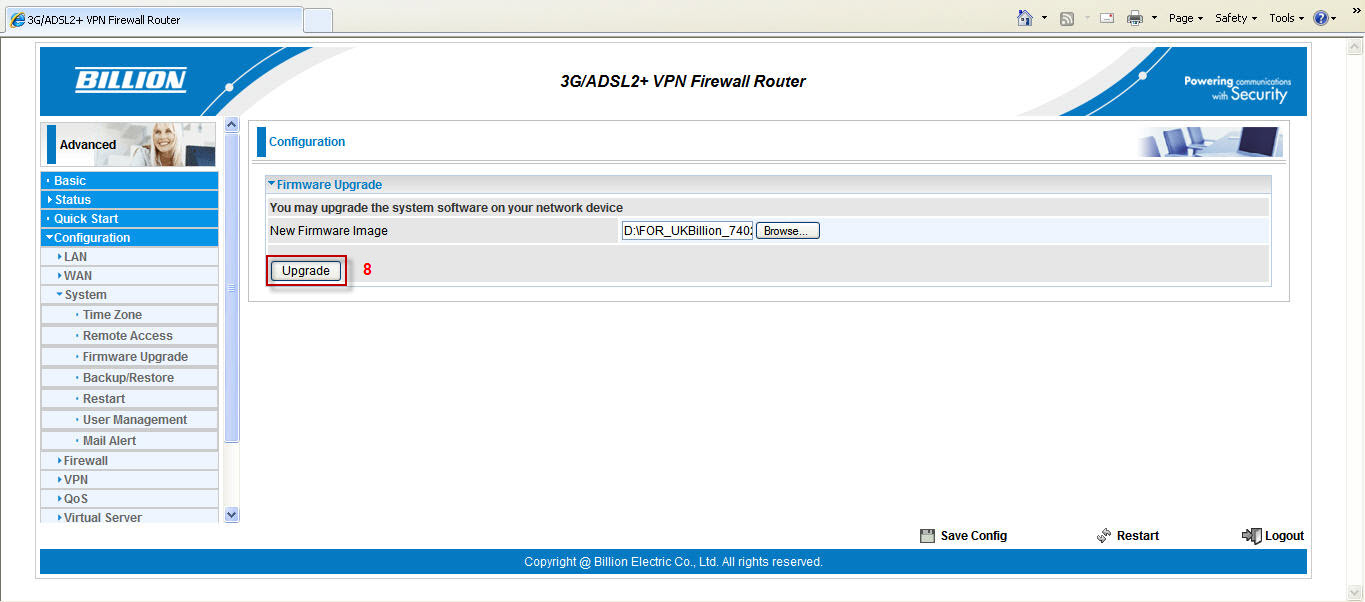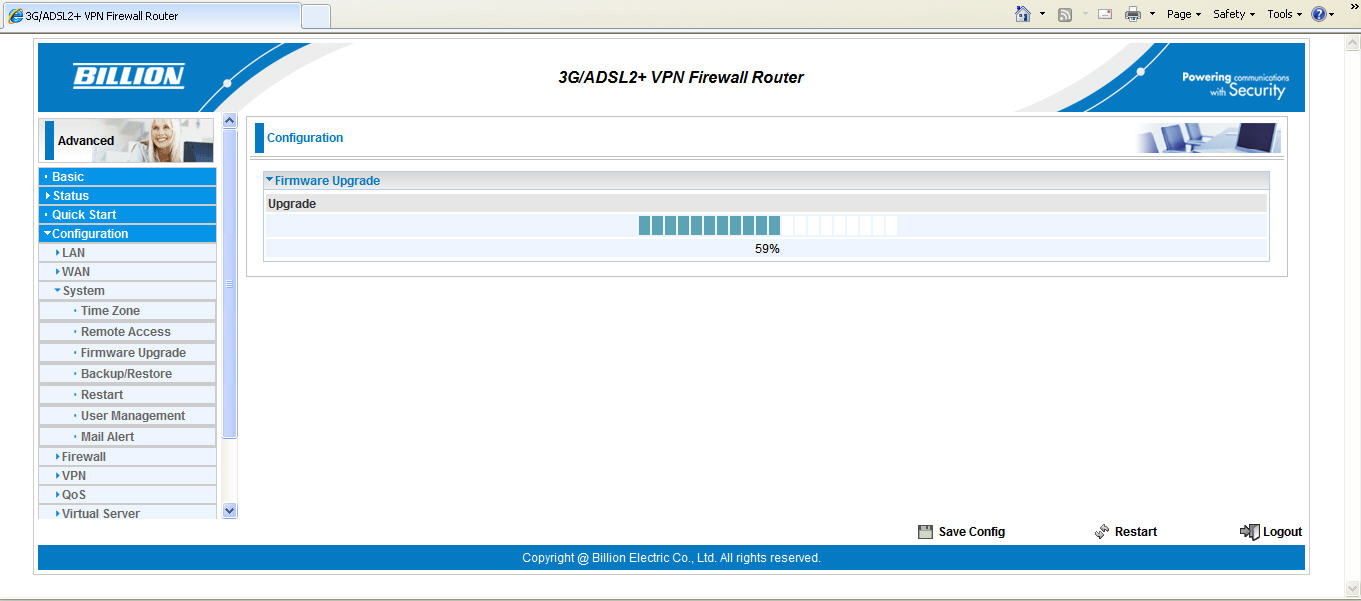 After the firmware is succesfully upgraded, you must restart with the router with 'Factory Default Settings' for the new firmware to take effect!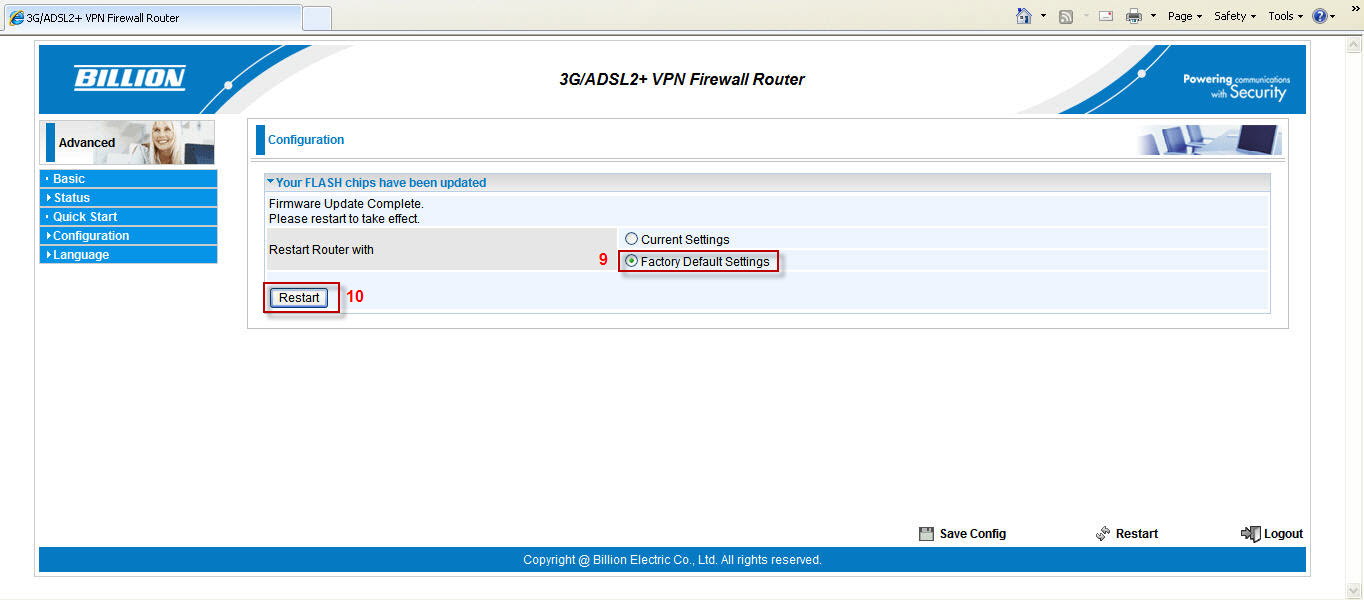 Please do not disturb the router while the restarting is in progress, the restart process may take about 100 seconds. Once the router is fully restarted then you can login to the web GUI to configure the settings.

Do not restore settings from a previous bulid firmware!

---