Posted by Billion UK FAE 07 on 02 November 2010 02:04 PM
The Packet Filter list function is only available when the Firewall is enabled and one of these four security levels is chosen
(All blocked, High, Medium and Low). The preset port filter rules in the Packet Filter must modify
accordingly to the level of Firewall, which is selected.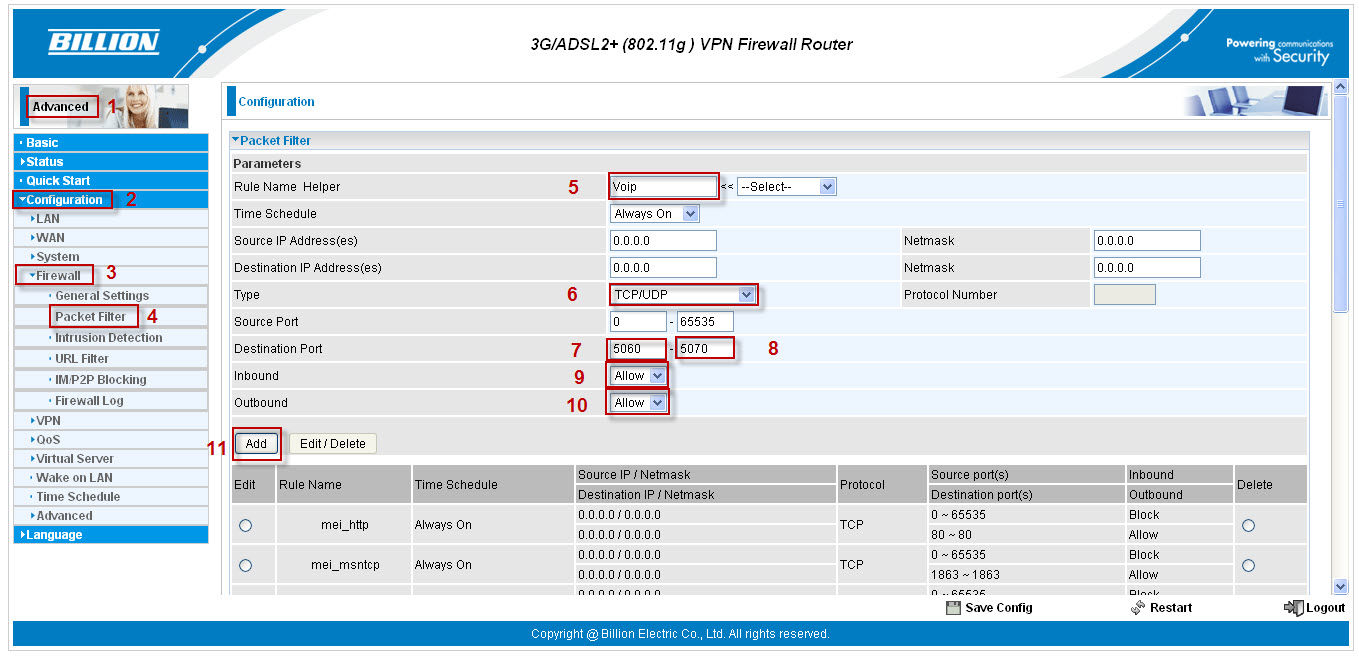 Remeber to save the settings.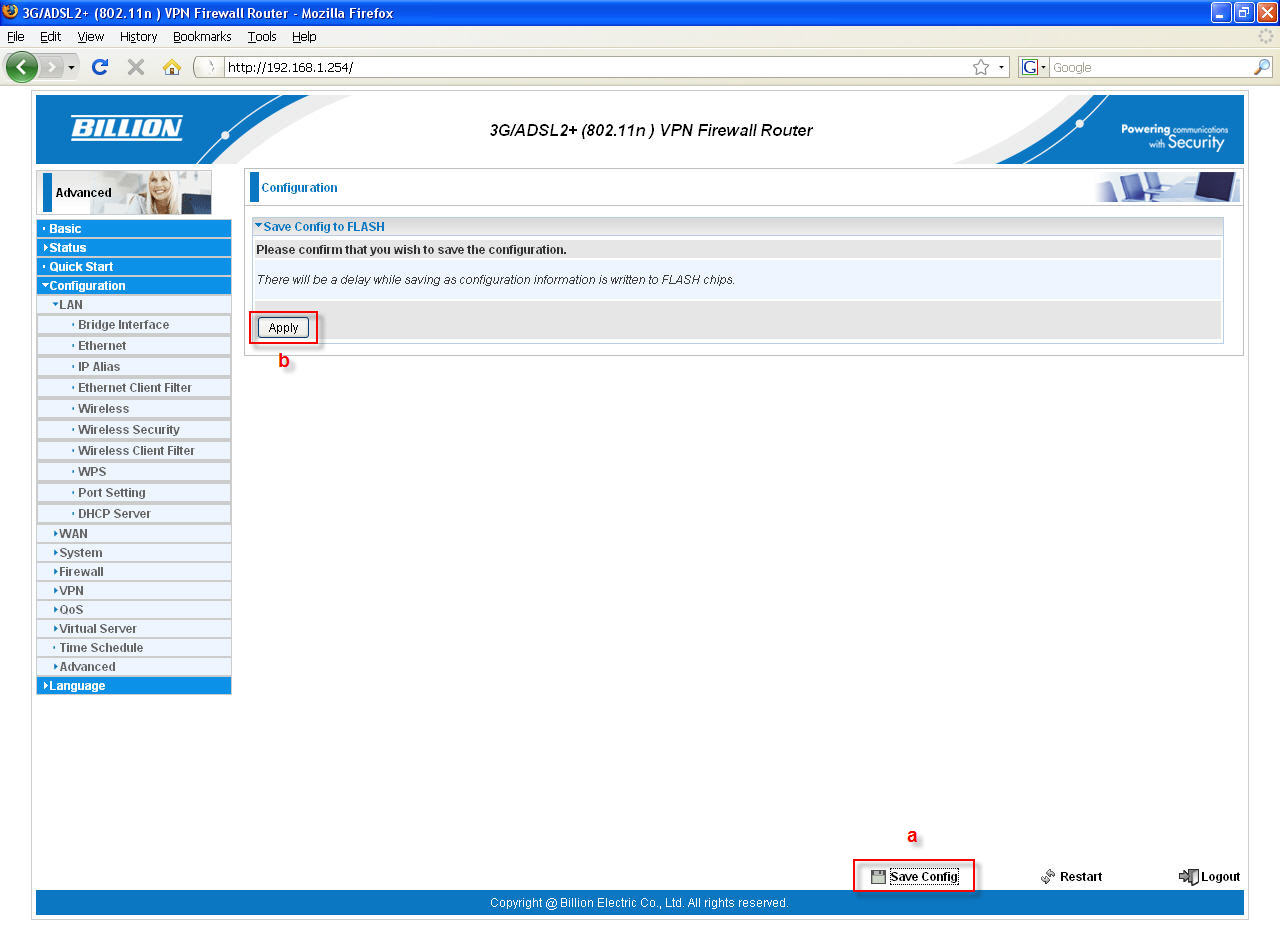 ---