Posted by Billion UK FAE 07 on 25 November 2008 05:56 PM
The URL filter database is used for internet filtering that blocks access to unwanted web content by URLs.
Below is how to set up the URL Filter in the Billion device.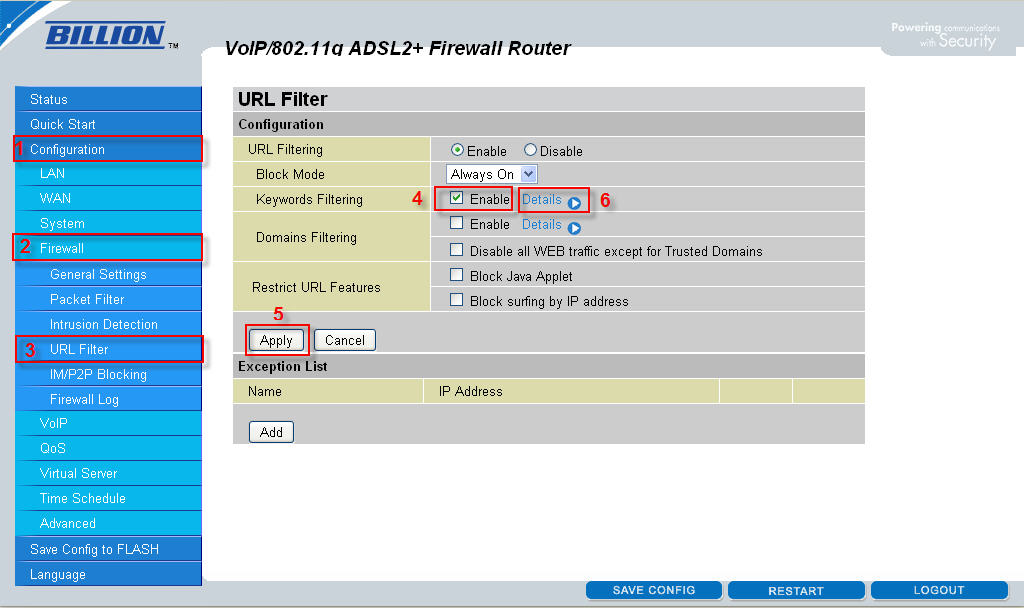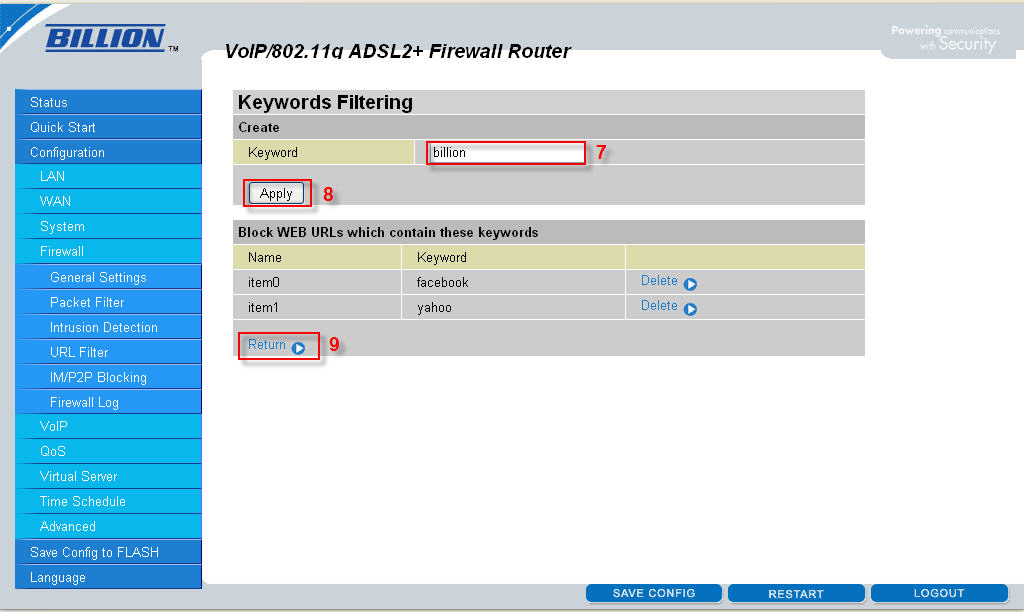 Once the URL is set up correct you can test it by go to a web site already submitted in the URL keyword list. 

---