How do I enable half bridge mode on 5200 series?
Posted by Billion UK FAE 07 on 11 August 2008 12:14 PM
Once you enabled the Half Bridge your Dynamic public WAN IP address will pass straight through the Router to the PC/device. To enable the Half Bridge mode see the document the instructions below.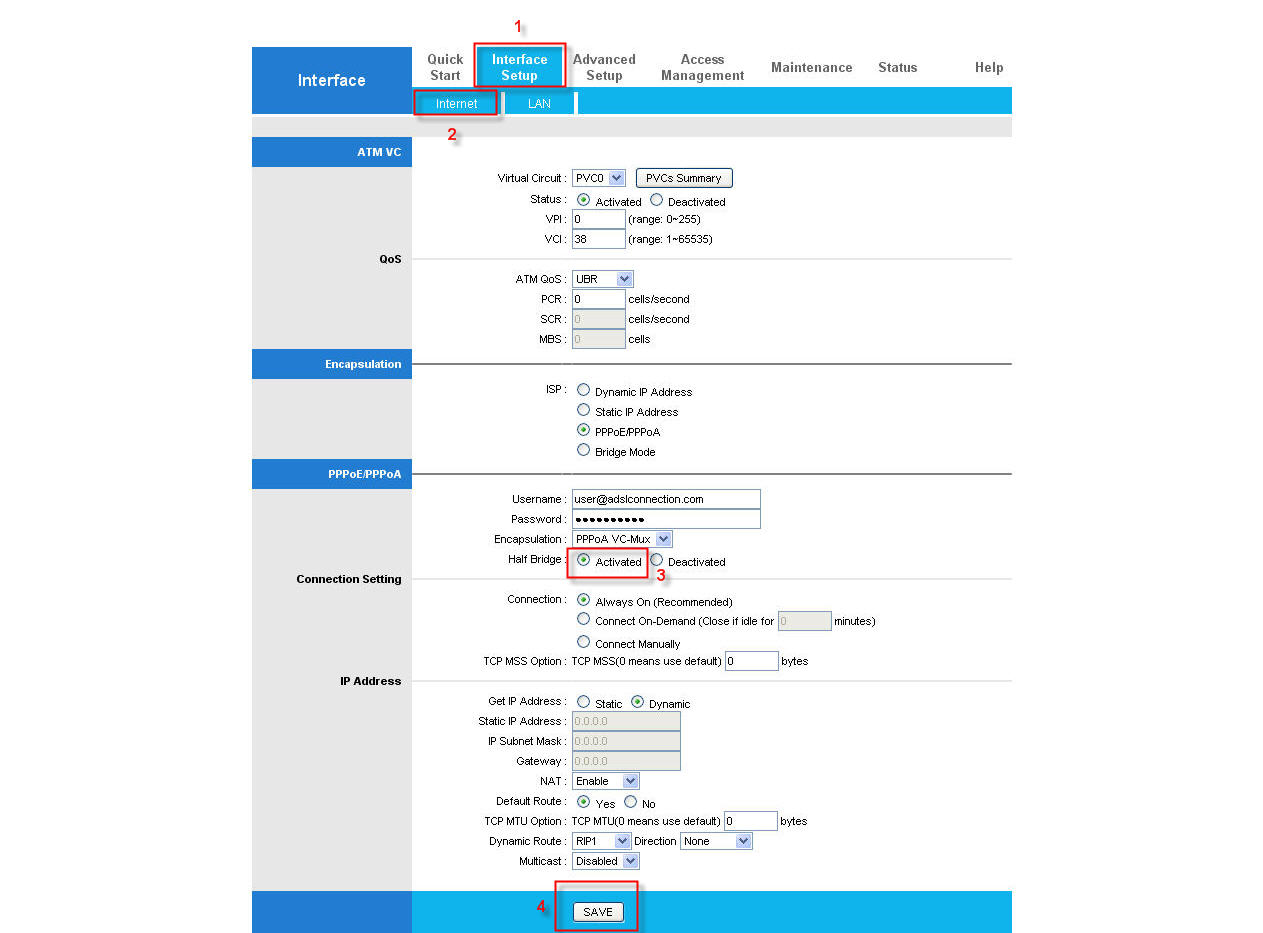 You must save the settings by follow the steps below:



---